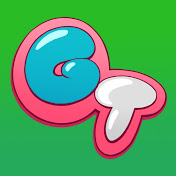 Overview
It's GameToons but in Spanish. It features almost all Among Us Logics in spanish. Strangely, there is no Fall Guys Logic Español. It obviously features no Minecraft Logic either, nor the rest of logics that are not Among Us.
Channel Info
Description
¡Bienvenido a GameToons! Hacemos dibujos animados de tus videojuegos favoritos. Asegúrate de suscribirte para no perderte un video.
Subscribers
GameToons Español has over 490k subscribers.
Stats
The channel Joined October 23, 2020. It has over 89m views.
Characters
Trivia
This channel is always episodes behind GameToons.
There is no GameTunes Español.
There most popular Among Us Logic (series) episode is Among Us Logico 2.
GameToons Español is the only other-language version of GameToons. It is possible for a japanese version, but still not too likely.
It features the original Among Us Logic 11 thumbnail with The Reindeer. (Minor characters)
On June 17, 2021 they uploaded Friday Night Funkin' Lógico in Spanish, so maybe more logics in Spanish will be uploaded later.
They translate the names of some characters at spanish, example: Player-Jugador