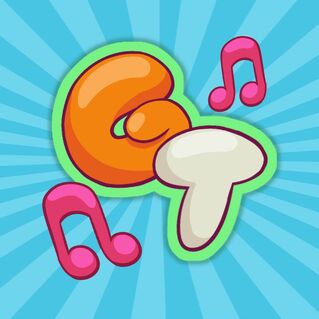 GameTunes is the sister channel to GameToons. It posts Parody songs about Among Us Logic and the game in general. It was created on October 19, 2020 and posted its first video on October 25.

Songs
Among Us Logic Songs
Friday Night Funkin' Logic Songs
Sky VS Girlfriend
Whitty VS Carol
The Life of Girlfriend
High School Conflict BETADCIU
Sarvente VS Ruv (Got interrupted by Selever in 3rd round)
Monika VS Senpai
The Life of Sky
South BETADCIU
Crucify BETADCIU
The Life of Whitty
The Life of Boyfriend
The Life of Garcello
Behind Bleeding Eyes, FNFL song about Sonic.exe
Attack BETADCIU
FNF Rap Battle, the mix of all VS. songs, like: Sky VS Girlfriend, Whitty VS Carol, Sarvente VS Ruv and Monika VS Senpai.
The Life of Taki
Miscellanous Songs
Behind the Mask, Minecraft Logic song about Dream.
Red Light, Green Light. Squid Game Logic song.
Radios
Songs to Play Among Us To, Among Us Logic songs
FNF Rap Battle, FNFL songs
Thumbnails
Trivia
GameTunes has 600k subscribers (as 2021.)
Mr. Cheese advertised it in episode 7, and Gnome (as the Grinch) encouraged viewers to visit in episode 11.
The logo for the channel is the GameToons initials in orange and white, with pink music notes on a blue striped background. The original GameToons logo is "GT" in blue and white with a pink outline, on top of a striped green background.
Now GameTunes was focusing on FNF songs instead of AU songs, but Foodieti, the musician of Crucify, didn't want everyone to steal their covers, and GameTunes used Crucify BETADCIU.
GameTunes added Sky as one of the characters in many covers, while the real mod got deleted because of contreversy and 13+ fanarts.
These were the songs that GameTunes added as BETADCIU covers, if you didn't understand where did you can find the song:

High School Conflict for first song in Monika Full Week.
South for second song in Week 2 in real FNF.
Crucify for fourth song in Week 2 in Friday Night Fever.
Attack for third song in VS. Selever. (There was a joke song that was Attacklovania, it was a song that was a combination of Megalovania theme song and Attack)